Looking for the fastest and best ways to get clients for your social media marketing agency? Then, you're in the right place.
I know how challenging lead generation can be.
However, with the right strategy, it'll be easier than you imagined.
After helping hundreds of business owners get leads, appointments, and clients on autopilot (see the results), here are my top lead-generation tactics specifically for social media marketing agencies looking to get more clients.
I'll include each tactic's pros, cons, and overall effectiveness so you can decide which is most suitable for your social media marketing agency (SMMA).
Quick Summary
In a hurry? Here's a quick summary of the best strategies:
Set up a profile on freelancing sites
LinkedIn outreach
Organic content marketing
Paid advertising
Collaborate with other marketing agencies
Even though many of these tactics can help you grow the client base for your social media agency, they work best when combined with what I call the "Automated Appointment Funnel." 
You can see how this marketing funnel works and how to promote it by watching my free Masterclass training.
How to get clients for social media marketing
1. Set up a profile on freelancing sites
The fastest way to get new clients
For new marketing agencies, freelance sites like Upwork and Fiverr will be the quickest and best way to get clients.
How does it work?
These marketplaces have job listings with business owners looking to hire social media marketing & digital marketing freelancers.
You can create a social media agency account or a freelancer account and bid for jobs looking for your services.
Be sure to include all the necessary information on your agency, like your website, social media accounts, handles, services, and testimonials from past work. Doing this optimizes your account to give you an edge over competitors, which is attractive to most clients.
Pros of using freelance sites
Freelance sites expose your agency to a large pool of potential clients.
It is extremely cost-effective.
It allows you to build credibility by showcasing your agency's expertise and portfolio on your profile.
It offers agencies flexibility and the ability to work on their terms.
It enables you to build long-term client relationships.
Fast way to get positive reviews and testimonials for your agency
Cons of using freelance sites
There is a high level of competition.
The rates could occasionally be low because clients typically seek less expensive services.
Freelance sites could update policies that could affect your agency.
You're constantly searching for new clients
Freelancing sites are a great way to get clients fast. However, sending proposals to prospective clients every week requires a significant amount of time.
A more effective strategy would be to get clients to attract clients so they want to work with you (rather than you chasing them). This video explains how you can do this.
2. LinkedIn outreach
Best cold email alternative
As a B2B business, the worst mistake you could make is underestimating the power of LinkedIn for lead generation.  LinkedIn can be a potential goldmine for finding clients with the right strategy.
The best free way to drive high-quality leads into your automated appointment funnel is by asking people IF they want to watch a short video about how you can help them.
If they do, you can then send them to your sales funnel, where they can learn more.
Tip: Use operational keywords like AND, NOT, and OR in your LinkedIn search. This will help you target active potential clients and then send well-crafted sales messages to convert them. 
Pros of using LinkedIn
With over 700 million users in different industries, LinkedIn has a large audience of business professionals for you to convert into clients.
It allows B2B marketers to target company decision-makers and other potential businesses within specific industries.
It is a trusted professional networking platform, and establishing a presence on the platform will give your agency the same credibility.
It provides specific digital marketing features to grow your client base. This includes sponsored content, sponsored InMail, and LinkedIn Ads.
Cons of using LinkedIn
Standing out from other competitors on LinkedIn could be challenging.
Building a presence on LinkedIn can be time-consuming.
While a few features are free, many helpful advanced features are cost-intensive. 
Leads may not be in the buyer journey looking for your services right now
To learn how to use LinkedIn to generate leads and appointments, watch 'Step 4' of my Free Masterclass Training.
3. Organic content marketing
Best for long-term results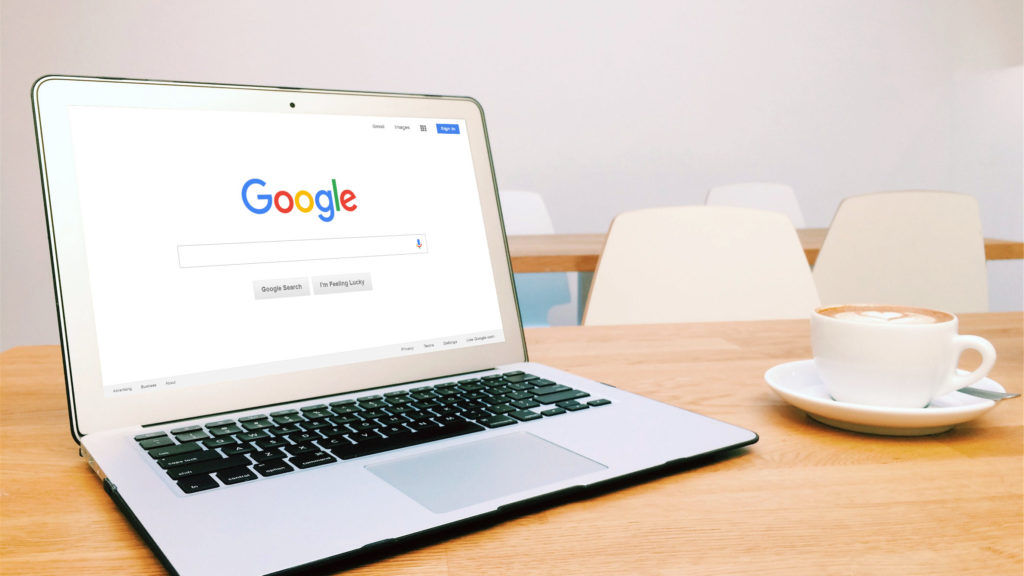 Let's face it, paid advertising methods can get quite expensive. Luckily, your content can do the marketing for you. And it's (mostly) free!
This is called "Content Marketing".
For instance, by creating content (and marketing it), your website could rank on Google organically for various keywords related to your services.
The more content you create, the more keywords you can rank for and the more leads you can consequently generate.
In my own business, creating content is definitely one of my most profitable ways to get leads, appointments, and clients each month.
Remember that your content needs to be SEO-friendly and provide value to your audience if you to see the best results for your social media business.
Pros of organic marketing
Organic content generation is cost-effective.
It helps build trust and increases customer loyalty.
It provides long-term success by garnering a solid client foundation.
It offers increased brand visibility.
Cons of organic marketing
It takes a longer time to produce results. 
It is extremely competitive.
Creating valuable SEO-friendly content requires consistency and can be time-consuming.
Calculating the direct return on investment (ROI) can be challenging.
To learn how to avoid some of the biggest mistakes when generating leads using content, see 'Step 4' of my Free Masterclass training.
4. Paid advertising 
Best for upscaling
Looking to scale up quickly? 
With paid advertising, you can generate new clients at scale.
But realistically, while running ads on different social media platforms is usually a quick and effective marketing method, it doesn't work well for everyone.
There could be lots of reasons why your ads don't work. In my experience, the biggest reason ads don't work is when you are using wrong strategy.
See 'Step 2' of this video for what most people do wrong when running ads.
Pros of paid advertising
Paid advertising produces almost instant results compared to other long-term strategies like SEO.
It allows you to target specific demographics, keywords, interests, and locations.
It is flexible and scalable, as you can adjust your reach depending on your financial capacity and goals.
Most paid advertising platforms provide detailed analytics that makes measuring your ROI easy.
Cons of paid advertising
It is quite expensive and requires a solid financial investment.
Because potential clients could get tired of coming across ads repeatedly, ad blindness could become an issue.
Although you can target specific audiences with paid advertising, you still have limited control over the user experience. 
5. Collaborate with other marketing agencies 
Because the digital marketing industry is largely collaborative, partnering with other marketing agencies is a smart way to increase your client base.
As a social media marketing business owner, you already specialize in a niche (although there could be niches within that niche).
On the other hand, other marketing agencies could have differing but complementary niches. 
And when you mix and match these niches, you create an alliance of the industry's best.
Tip: Working with other agencies was a way I got clients quickly when I first started my digital marketing business. In fact, even today I still work with many social media and marketing clients. You can see some testimonials from other marketing agencies I've worked with at the bottom of this page. And you can see more types of clients I work with now over here.
For instance, a complementary marketing agency that would be best suited for a partnership with your social media marketing business would be an SEO agency. Based on your ideal clients, you offer and specialize in services your clients could need. As such, offering joint services would give both agencies an edge over their direct competitors. 
Doesn't this sound appealing?
These collaborations also open up new audience streams that you can leverage to get more clients. So, make your findings and set up meetings with these agency owners to connect and discuss the terms of collaboration as soon as possible. 
Pros of collaborating with other marketing agencies
It gives your agency access to a larger pool of potential clients.
You can leverage complementary skills from partner agencies in snagging clients.
It provides mutual benefits such as referrals.
Cons of collaborating with other marketing agencies
There could be conflicts of interest with partner agencies.
It may require additional resources to manage the collaborations.
It leads to limited control over client relationships.
6. Convert people you already know
If you are starting your social media marketing business and looking to score some easy clients, try converting people you already know! People will generally want to do business with people they know and trust. And your immediate network is populated by your family and friends, who know, trust, and like you. 
So, what better place to start?
Let your family and friends know that you've launched your marketing agency!
If they don't form a part of your client base, more often than not, they will refer you to quality clients in need of your expertise. Do not underestimate the power and effectiveness of word-of-mouth marketing.
Pros of using your network
It is quick and easy.
Because these people already know you, there is an increased level of trust and credibility.
There is a high potential for word-of-mouth marketing and referrals.
Cons of using your network
It is not scalable for long-term growth as your network is limited.
Projects that don't go well enough could lead to strained relationships.
7. Network at events to find new clients
It might not be the most effective way to win clients, but when you're starting out, attending business networking events can be a great way to win clients.
Chances are there are many business networking events in your local business community.
As obvious as this may seem, a strong network can make or break your success in the social media marketing scene or any other industry. However, some marketing agencies do not harness the powers of networking. 
Don't be one of them!
Network, network, network!
Ensure that you attend as many industry events as you can. This will allow you to build relationships with other owners of similar marketing agencies for future collaborations. 
For example, when I first started my business (wow, over a decade ago now!) I joined BNI (Business Network International). It was very time-intensive, but I was able to find clients successfully.
Here's a photo of me at the BNI chapter I was a member of:
Later I stopped networking entirely and replaced it with more effective online strategies to get predictable appointments each month.
Pros of networking at events
You have the opportunity to pitch to potential clients face-to-face.
Personal interactions help build client trust.
Cons of networking at events
You'll need to invest time into attending these events.
It does not always yield immediate results.
It is not scalable for long-term growth.
Looking for a better way to win social media clients online? Watch this video that explains what you can do instead of networking to find your ideal clients.
8. Pick a niche
An effective way to win clients with your social media services is to pick a niche for your social media agency.
A niche could either be:
A specific service you provide (e.g. social media management, social media strategies, paid advertising, sharing social media posts, growing social media followers, etc).
A specific target audience you work with (e.g. financial advisors, accountants or even other agencies).
Both!
While I understand the urge to provide a wide range of services to have a larger client reach, developing a niche is a far better choice.
You'll be able to channel all your resources into gaining expertise and experience in your selected field.
Plus, clients will always appreciate expertise over range.
Here's an example:
Socialfly is a female-founded and led social media marketing agency that is extremely niche-inclined. They specialize in managing female brands and women audiences. This gives them credibility as experts in that niche, as clients with similar needs will always seek them out. 
What you want to do is decide what industry interests you, who your dream clients are, and whether you can consistently cater to this specific subset of clients for as long as possible.
Pros of developing a niche
It enables you to establish your agency's reputation as an expert in a specific niche.
It provides the opportunity to build long-term quality clients in a specific field.
There is a potential for higher rates due to specialization.
Cons of developing a niche
You have a limited range of prospects available within your niche.
It can be difficult to choose a niche in the first place
9. Publish testimonials from existing clients
The better the results you get for your clients, the more testimonials you'll get for your social media agency. And the more testimonials you get for your social media agency, the more new clients you'll be able to win each month.
At the end of the day, when a business owner is looking to hire a social media manager or agency owner, they want to make sure they can deliver what they promise.
Of course, in marketing, business, and life there are never any guarantees.
However, a strong list of client case studies, success stories, and testimonials can go a long way in building social proof that you're good at what you do.
Use these testimonials and case studies in your marketing material to convince prospects to buy your social media services. Leads will be more likely to trust your capabilities if they can verify your success with other businesses.
Pros of client testimonials
It provides the chance to showcase your agency's expertise.
It builds trust and credibility.
It helps your agency stand out from other competitors.
Cons of client testimonials
There is a risk of appearing biased about the published testimonials.
It will not be effective if you do not have a significant existing client base.
It can be difficult to get testimonials if you're new
10. Give a referral bonus
Besides publishing testimonials, you can have formal referral program to motivate existing clients to refer new clients to your business by offering an incentive.
Perhaps, you could offer a reasonable service discount or a cash bonus based on each successful referral.
If you are just starting your social media marketing agency, you can use even this tactic with your existing personal network of business contacts.
Pros of referral bonuses
It strongly motivates existing clients to refer potential clients.
Rewarding referrals helps to build stronger relationships
It is highly effective.
Free source of leads for your social media business
Cons of referral bonuses
These referrals may not attract high-quality clients.
Not a predictable way to get leads
11. Cold emails
Yes, people still do this. And while it's definitely not my favorite method of getting clients, it can work in some cases.
The key is to send balance sending personalized emails and sending enough emails to get a response. Sometimes it is a bit of a numbers game with cold email.
The best way you can balance quality and quantity with cold email is to use AI cold email tools.
Finally, you need to sell yourself in follow-up emails by offering to solve a personalized and specific social media marketing issue your potential client is having. You're bound to get more responses with this strategy than you would've if you just sent out a random template.
Remember to be persistent but not annoying.
Pros of sending cold emails
When personalized it has a good response rate.
Cheap way to get more clients
Cons of sending cold emails
Emails could be considered spam
It would be ineffective if your email does not capture the client's attention.
It requires time and effort for research and email drafting.
The Bottom Line
Regardless of the scale of your marketing agency, building your client base should be at the top of your business priorities. In fact, I would recommend devoting 50% of your time to generating clients and 50% of your time to servicing current clients.
If you need more help forming an effective strategy to get leads and sales appointments, watch my free training.
Frequently Asked Questions (FAQs)  
Can You Start a Social Media Marketing Agency with No Experience?
Although difficult, you can begin your social media marketing agency with little or no industry experience. Be sure to equip yourself with the necessary skills, a strong network, and the right amount of determination.
How Do I Get My First Social Media Marketing Job?
For your first social media marketing job, you'd want to focus on building your knowledge and refining your skills. Then, consider choosing your target client from an industry you're interested in and then search for entry-level jobs.
How Do I Market My Own Agency?
As a marketing agency, promoting your own services could be trickier than marketing for the businesses you manage. Regardless, you can leverage in-person networking, consistency, and publishing testimonials and case studies to achieve your desired results.
Is social media management a good service to provide for business owners?
Yes, social media management is a good service to provide for business owners. Businesses are increasingly relying on social media to reach and engage with potential customers, so having an experienced professional who can manage their accounts in an effective and efficient manner can be highly beneficial. Social media management provides businesses with access to insights, analytics, and data that they wouldn't otherwise have access to.
Ashley Davis (or 'Ash' for short) is the CEO & Founder of Skyline Social. For over 15 years, he has been helping business owners with lead generation. Ash specializes in helping businesses get high-quality leads, appointments and clients each month in an automated, scalable and profitable way. You can watch his free Masterclass training to learn more.