Getting good quality exclusive annuity leads with wealthy individuals who actually WANT an annuity can be challenging.
Why?
Most annuity lead generation strategies rely on old outdated tactics such as:
Going to networking events
Cold calling
Cold emailing
Buying leads lists
Relying on referrals
Buying shared leads
And so on…
It's not that these strategies don't work…
The problem is, there are much BETTER strategies available.
What are they?
After helping hundreds of financial advisors, insurance agents and financial professionals generate exclusive annuity leads without relying on networking events, referrals, word of mouth or anything like that…
Here are the 5 best strategies (rated and reviewed!) for generating annuity leads that actually work incredibly well.
The best strategy for exclusive annuity leads
Before you start generating annuity leads, you need the right strategy.
Without the right strategy, it doesn't matter what lead generation marketing method you use, it won't work very well.
So the big question is…
What is the best strategy to get exclusive annuity leads with people who are actually excited to work with you BEFORE they even speak with you?
Click here to watch a video that explains the strategy to do this step-by-step.
Note: Even though the strategy works for ANY business that needs appointments, we've specifically got great results using this strategy for financial advisors who sell annuities and other life inusrance related products. See our client results here.
How to get annuity leads
Here are the 5 top ways to get annuity leads (rated and reviewed):
1. Facebook Ads
Facebook is one of the best places to generate annuity leads because you can target people who are actively searching for annuities online without paying for expensive Google ads.
What I like & dislike about Facebook ads
What you need to know about Facebook ads
Facebook ads can work extremely well for getting exclusive leads.
However, many financial advisors and insurance agents who run Facebook ad campaigns never seem to get any results.
Why?
It's usually because they either:
Have the wrong strategy
Have the wrong messaging
Have the wrong targeting
Facebook ads only work if you can get the right message in front of the right person in the right way.
How can you do this?
Learn from someone who has already got results
Rather than try to "guess" what kind of ads will work well to get annuity leads, it helps to work with someone that already has experience with generating annuity leads.
That's exactly what we help our clients do!
We already know what works well so you can avoid the months (or sometimes even years) of trial and error trying to figure out what works.
Here's a recent example of the cost per lead in one month for one of our best performing financial advisor clients selling annuities using the strategy outlined here:
As you can see, their average cost per lead is only $8.44!
If you're one of our clients on our done-for-you lead generation or consulting program, you can get access to our proven financial advisor, annuity & insurance templates which already convert well.
This saves you thousands of dollars in "testing" ads that probably won't work and months (or even years) of trial and error.
Click here to learn more about working with us if you want to use our proven templates for getting results straight away.
Tips for targeting people on Facebook ads
To target people interested in annuities, here are some tips when running ads:
Target an older demographic (age 45+ is best)
Target wealthy individuals or families ($250K or more in investable assets)
Target people who are actually looking for annuities (in-market targeting)
On Facebook you can even target people interested in annuities, life insurance and even wealth management as seen here:
The key to success with Facebook marketing is to combine the right strategy with the right messaging and the right target market.
See 'Step 4' of my Free Masterclass training to learn more about targeting people on Facebook ads.
How much do annuity leads on Facebook cost?
For our clients, here's how much exclusive annuity leads typically cost:
Average cost per lead: $20
Average cost per appointment: $200
The average amount of investable assets: $500K
Note: Costs vary depending on your location and target audience, but in most cases, it's still a lot cheaper than buying leads from a lead generation company.
Remember, these are for exclusive leads that ONLY go to you.
These leads are NOT shared with anyone else, and you don't need to chase leads for an appointment. They book the appointment straight into your calendar because they actually WANT to speak with you (which makes the sales call much easier).
Click here to learn more about working together if you'd like us to help you get your own exclusive annuity leads.
2. TikTok Ads
You might be thinking "TikTok ads? Really!!? I thought TikTok was just for young people?"
Well, you might be surprised to learn that TikTok ads has been converting really well for insurance agents and financial advisors.
There are currently 9+ million active TikTok users in the USA over 55 years old and 24+ million over the age of 45+ in the USA.
What I like and dislike about TikTok ads
TikTok ads work almost exactly the same way as Facebook ads.
For example, you can target people based on interests such as "annuities," "retirement," "investing" and more.
On TikTok you can target people by income level. So if you want to target wealthier individuals or families on TikTok, it's a good idea to include this in your targeting.
How much do annuity leads with TikTok ads cost?
Average cost per lead: $15
Average cost per appointment: $150
The average amount of investable assets: $500K
However, in some cases, some of our clients have gotten even better results than this.
Here is an example of one of our best-performing clients running TikTok annuity ads:
As you can see their CPA (cost per action) is $4.73.
In other words, they are getting leads for only $4.73!
This is almost unheard of in the financial services & insurance space!
Yet, with the right targeting, messaging and strategy it IS possible.
In our tests, we've found TikTok ads to be cheaper than Facebook ads right now because most businesses are advertising on Facebook. As a result, TikTok has less advertising competition which means your costs are lower.
However, it probably won't stay this way forever. So take advantage of the lower costs while you can!
If you need help with using TikTok ads for getting annuity leads, we have a done-for-you package where we can do it all for you. Click here to learn more.
3. Free annuity leads from Google search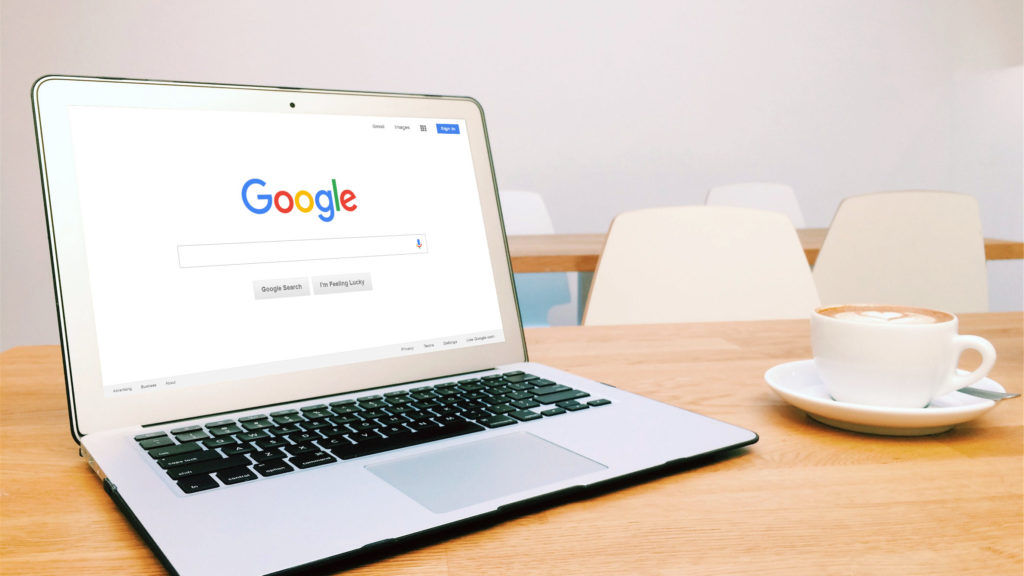 Facebook and TikTok ads are a great way to get your own exclusive annuity leads quickly, but they are not free. You need to pay for Facebook or TikTok for ads in order to generate leads.
But what if you want to get qualified leads for FREE?
If you want to get free annuity leads, then search engine optimization (SEO) on Google would be one of the best ways to do so.
How to get leads for free using Google is explained in more detail in 'step 4' of my free training here.
What I like & dislike about Google SEO
How Google SEO works
To get free exclusive leads with Google, you need to show up when people search for annuities-related keywords on Google without running ads.
You can do this simply by creating content that answers questions your potential clients are searching for.
For example, if someone searches for "how do annuities work," you could show up with an article on your website that answers that question.
To learn how to do this in more detail, see 'Step 4' of my free Masterclass training.
Here's what one of my clients who sells annuities emailed me after getting their first client for FREE from Google using our VSL strategy.
Once again, watch my free training to learn how to get the same kind of results.
How much do leads with Google SEO cost?
Since you're not paying for ads, here's how much leads & appointments cost:
Cost per lead: $0
Cost per appointment: $0
Yep, you read that right! It costs $0!
In other words, you can get leads for FREE.
The downside though is that it takes time for SEO results to kick in.
So if you want the best of both worlds (free leads in the long-term and leads right now through paid ads) I recommend using both free and paid lead generation strategies at the same time. I go through how to do this in more detail here.
4. YouTube search
Another excellent way to get exclusive leads for free is by using YouTube SEO.
YouTube SEO works in the same way to Google SEO. The main difference is that with Google SEO you create articles answering questions that your potential clients ask related to annuities; whereas with YouTube SEO you answer these questions in a video format for YouTube.
What I like & dislike about YouTube
The KEY to getting leads for free with YouTube is to create helpful YouTube videos that answer annuity-related questions people are searching for on YouTube.
For example, if someone searches YouTube for "how does an annuity work" or "What is the safest way to build wealth in retirement", your video could show up in the search results.
You can then include a link to your lead generation funnel in the description of your video so that people can reach out to you for more information.
To learn how to do this in more detail, see 'Step 4' of my free Masterclass training.
How much do annuity leads with YouTube cost?
Annuity leads from YouTube searches are free. Similar to Google SEO, the only cost is the time it takes for you to create content each week. Typically it can take about 2-4 hours to record, edit and publish one video.
However, you only need to create the content once and your content can bring in leads for years into the future giving you a huge return on investment.
5. Buy annuity and insurance leads
Another popular way to get leads is to buy annuity leads from other marketing or lead companies (instead of generating annuity leads yourself).
Buying leads is a good way to get leads without needing to do any marketing work yourself.
However, you often end up paying more for leads that you buy because the lead generation or marketing company you buy the leads from needs to add their markup on top.
That's why many of our clients prefer to get their own exclusive leads at cost, rather than pay another company a higher price for the same leads.
Note: We actually work with some of the lead generation companies that sell leads so we know all the ins and outs of buying and selling leads to businesses. There are pros and cons of buying leads as seen below.
What I like & dislike about buying leads
How much does buying leads cost?
The costs of buying an annuity lead can range from $250 to $500 per lead.
However, for many lead companies, a "lead" is usually just someone who fills in an online form, and it's not the same as a sales appointment.
From what clients I've spoken to on the phone have told me when they would buy leads (before working with me), they would only typically speak to 1 in 10 leads.
So if you pay $250 for a lead, but only speak to 1 out of 10 leads, your actual cost per appointment usually ends up being $2,500 per appointment.
This is why buying leads can become quite expensive compared to getting your own leads.
So keep in mind your cost to get an actual qualified sales appointment will most likely be higher.
Does buying leads work?
Buying annuity leads can be an effective lead generation strategy IF you don't mind chasing leads to get an appointment with them and if you're actually good at that!
Unfortunately, most financial advisors and insurance agents I've spoken to have told me that buying annuity leads are expensive and very few (if any) leads that they've bought have converted.
That's why they're looking for a better way to generate their own exclusive leads without buying leads.
Watch this video if you're interested in getting your own exclusive annuity and insurance leads.
How to get quality leads for insurance services
To get quality leads as a financial advisor or insurance agent, you need to be in control of your marketing and educate prospects BEFORE they speak to you.
The best way to do this is explained in this free training.
How to get Fixed Indexed Annuity (FIA leads)
The same strategies to get leads for annuities can work for Fixed Indexed Annuity (FIA) leads too. In fact, our strategy works for any product or service that requires high quality appointments in order to win more clients.
To learn the best way to get either FIA leads, IUL leads or annuity leads with people who actually WANT to work with you, be sure to watch this free training here.
Conclusion
With the right strategy, getting annuity leads can be easy and affordable. The marketing strategies outlined in this article should give you a good place to start.
If you want a deeper dive into getting exclusive leads and appointments with your ideal clients, watch this free training video I've recorded. It explains everything you need to do step-by-step.
FAQs
Ashley Davis (or 'Ash' for short) is the CEO & Founder of Skyline Social. For over 15 years, he has been helping business owners with lead generation. Ash specializes in helping businesses get high-quality leads, appointments and clients each month in an automated, scalable and profitable way. You can watch his free Masterclass training to learn more.