With the economy still in a post-recession rut, many people are looking to get their finances in order. Financial planning software can help users track spending, set goals, and budget for future expenses.
To find the right financial planning software, we looked at a variety of products that offer features such as money management, investment tracking, retirement planning, and debt reduction tools.
What is the best financial planning software?
After careful consideration, we've compiled a list of what we believe to be the top financial planning software tools on the market for individuals and financial advisors.
Best for individuals:
Simplify by Quicken (best overall)
Rocket Money (easiest to use)
Mint (best integrations)
Playbook (good runner-app)
Personal Capital (best for personal wealth management)
Best for financial advisors:
MoneyGuide Pro (best overall)
eMoney Advisor (good runner-up for financial advisors)
Money Tree
Simplicitree
Advicent
Tip: If you're a financial advisor looking for more clients, be sure to read this free helpful guide on how financial advisors can generate leads.
Best financial planning software for individuals
Simplify by Quicken
Best overall
Quicken's financial planning software is perfect for intermediate to advanced planners who want comprehensive tools to manage their finances. The software packages start at $34.99 per year and offer features like budget creation, debt tracking, investment coaching, and advising.
Excel compatibility is a great feature for more advanced users who want to perform calculations and quickly import data into Quicken.
The app is also powerful, allowing users to send and pay bills on the road. Some other tools water down functionality on the mobile platform, but Quicken doesn't.
Quicken also gives you additional features to help you with retirement financial planning, as seen here:
Simplify by Quicken is a slightly more expensive personal finance management option compared to other tools. However, it does offer a lot more features and is perfect for wealthy individuals and families who need a lot of help with wealth management.
Quicken's suite of tools may be worth the investment for hands-on personal planners and independent contractors who want to take a more proactive role in their financial health.
Rocket Money
Rocket Money (previously known as Truebill) is an app that allows you to very easily manage your finances. It does this by connecting to your different bank accounts and credit cards. It then tracks automatically tracks your income and expenses so you can more easily reach your financial goals.
In my experience, Rocket Money is very easy to use and is probably one of my favorite financial planning apps if you're looking for simplicity.
Mint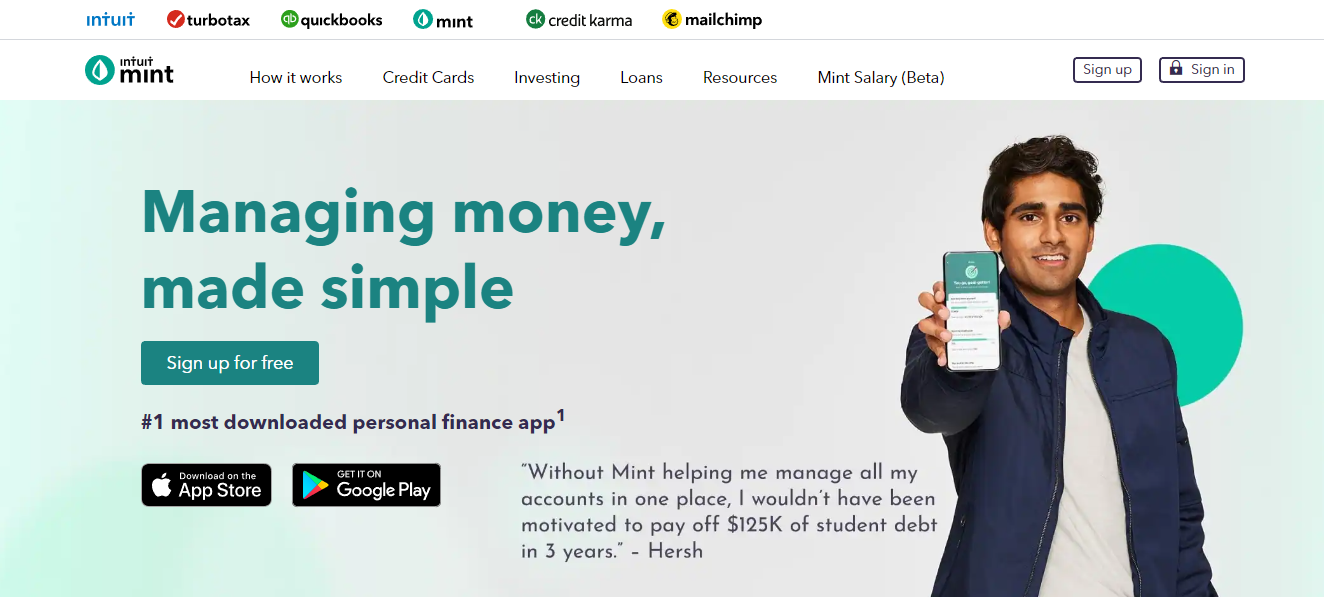 Mint is a popular app among millennials, attracting over 20 million users in just over a decade. The easy-to-use platform and hands-off approach to investing have made Mint a favorite among those who prioritize their mobile experience.
You can enter your banking and credit card information into the app, which will automatically analyze your finances. Then, Mint will pinpoint areas where you can cut back to save money.
Users can also set up alerts and notifications for things like low balances, incoming minimum bill payment dates, and overdraft notices. This can help you avoid costly fees or accruing interest on credit cards. Mint's software is free and available on both desktop and mobile.
Although the platform only offers basic budgeting and finance tools, its straightforward design makes it easy for new budgeters to get started. Mint is ideal for younger investors, personal finance beginners, and people who often struggle to keep track of their accounts.
Playbook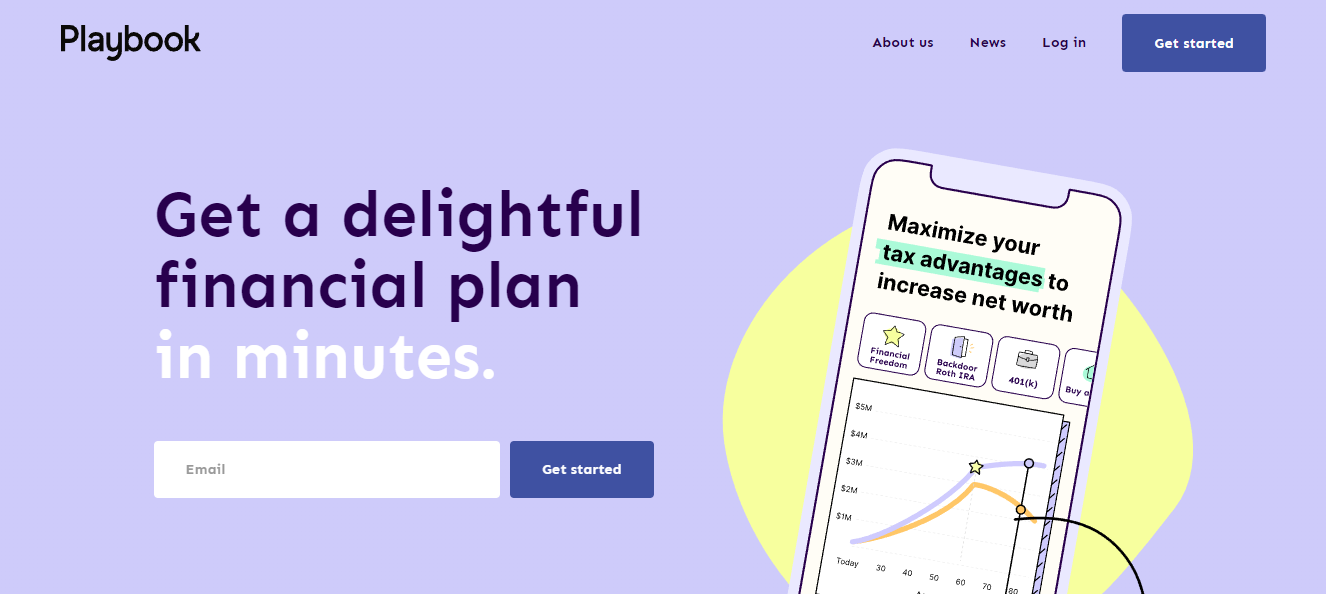 With Playbook, you get access to a financial platform that connects to your accounts and helps you create a financial plan. You set your risk tolerance and goals using a simple questionnaire, and you can adjust your investment strategy as much as you need. It is great for anyone who wants to monitor their accounts and create a financial plan.
You don't have to pay a percentage of your AUM to use Playbook for financial goal management. Instead, you'll just be charged a flat monthly fee of $19. With Playbook, you can get back to your daily routine while still being able to reach out with questions about your account easily.
Personal Capital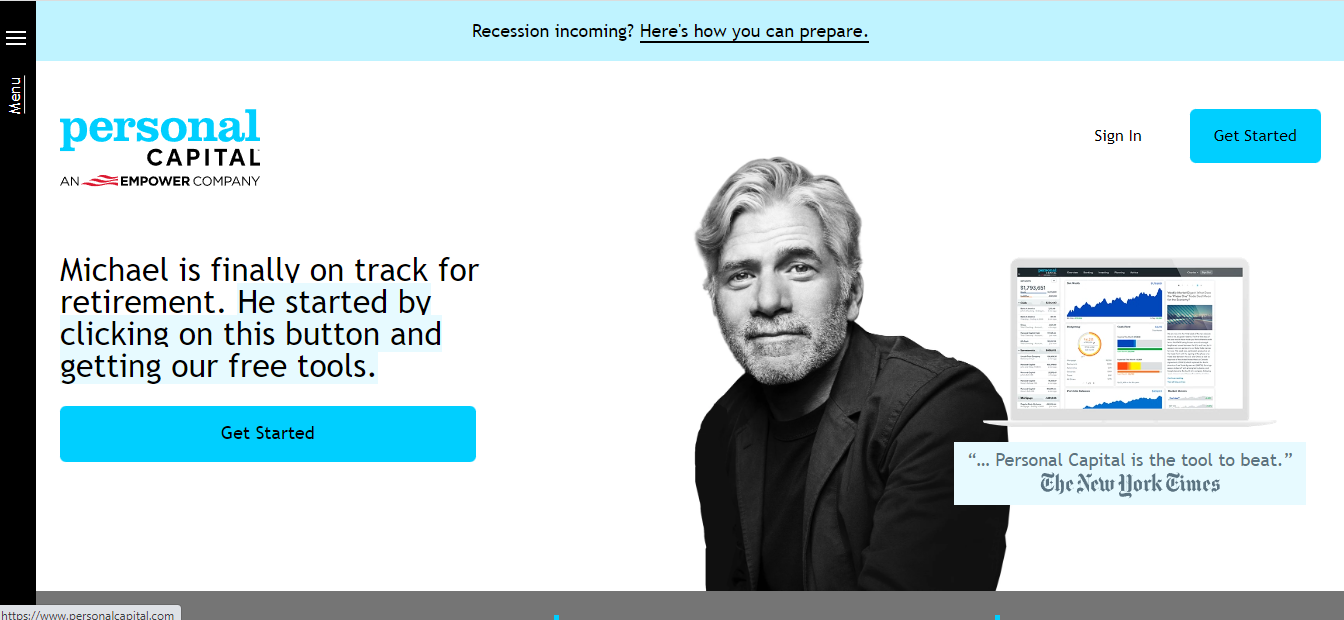 Personal Capital is a great financial planning software for beginners to intermediate planners. It is affordable and allows users to coordinate multiple bank accounts with ease. The retirement planning advice is comprehensive, including a calculator to determine how much you need to save annually to retire on time.
In addition, the fee calculator can help you identify where you're losing money on fees, and the budgeting tools allow you to organize expenses by date, type, and transaction amount.
With mobile and desktop app compatibility, Personal Capital makes it easy to track cash flow and expenses on the go. Although the software is free, some wealth management features come with an extra fee.
Best financial planning software for financial advisors
MoneyGuide Pro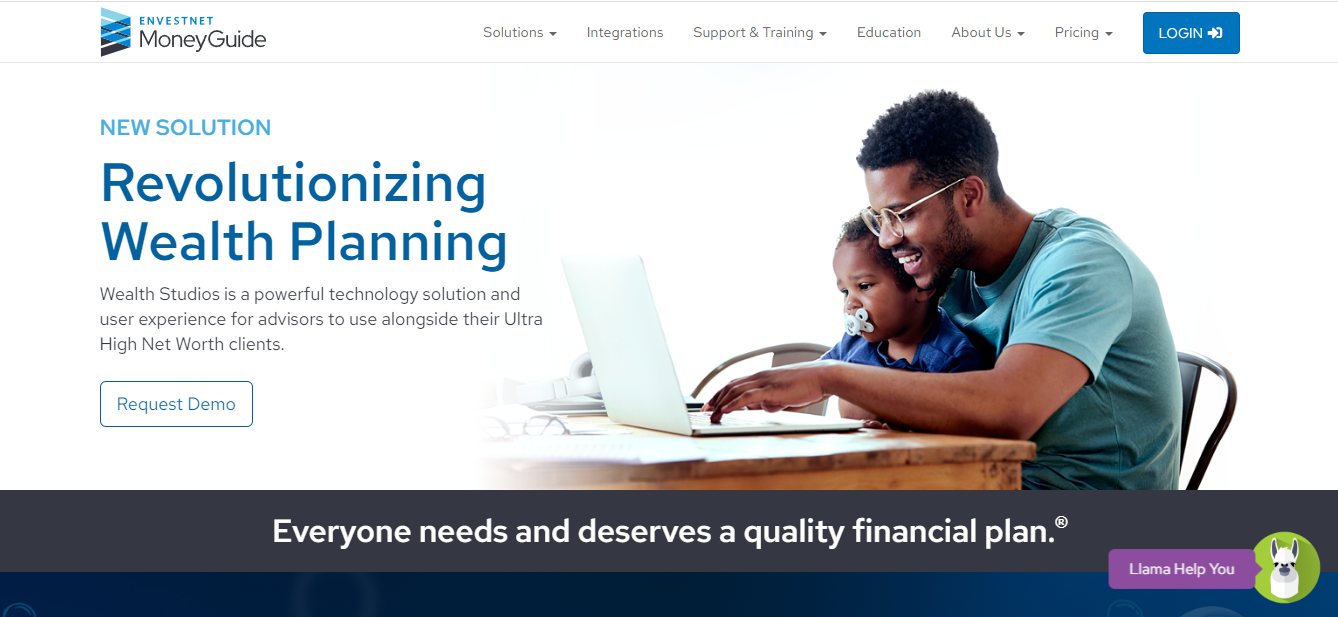 MoneyGuide Pro is a great tool for professionals who want to track and categorize client expenses. It's user-friendly and has advanced features that make it fun and engaging for users. You can get started with an annual subscription for just $1,295.
The fun side of finance is what MoneyGuide Pro's platform is designed to show clients. For example, the "Play Zone" is where clients can change portfolio options to see projected effects. The software hides the "tough stuff" from clients, giving financial advisors control over what is seen and what decisions can be made.
A less intensive version of MoneyGuide Pro, called my MoneyGuide, is also available. This version is designed to be used as a sales presentation tool.
With a wide range of functionality, MoneyGuide Pro is designed for use by financial advisors. Budgeters and planners tracking their finances may find MoneyGuide Pro's suite of tools overwhelming. Simpler choices may be better for beginner and intermediate budgeters.
The MoneyGuide Pro's suite of tools can be helpful for budgeting and financial planning. It makes budgeting and financial planning easier to understand for clientele and makes life easier for the planner.
eMoney Advisor

Best for financial professionals and firms, this software provides a comprehensive planning-led platform that offers a different kind of experience. It takes planning relationships to the next level by allowing easy graduation from a streamlined, goals-based approach to the industry's most sophisticated advanced planning solution—all from a single platform.
This software makes it possible for financial advisors to bring client conversations to life with interactive and collaborative experiences that promote engagement and utilization. As a result, there is a deeper understanding and stronger relationships.
The financial planning services and software offered by eMoney enable advisors to provide comprehensive financial planning services to their clients. With over 70,000 financial professionals using the eMoney platform to serve more than 4 million households, eMoney is one of the most popular financial planning software solutions in the United States.
The software is designed to help advisors manage their practices efficiently and effectively, engage clients meaningfully, and grow their businesses. One of eMoney's top priorities is streamlining technology for advisors and clients.
Whether you are a financial advisor looking for a comprehensive financial planning solution for your clients or a client looking for a better way to manage your finances, eMoney is an excellent choice.
Money Tree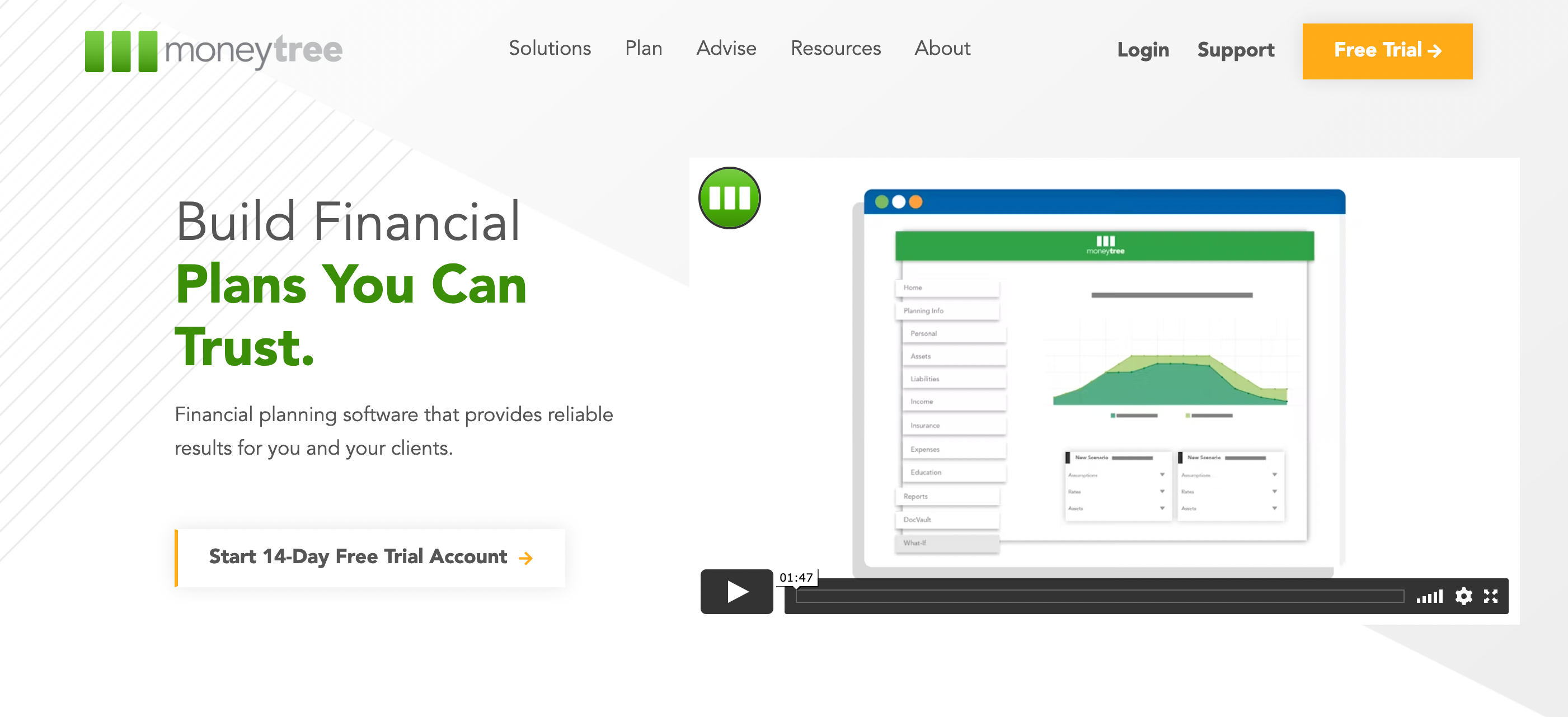 Moneytree is a great financial planning software for professionals such as bankers, business owners, and financial advisors. It offers a wide range of features at an affordable price. With Money Tree, you can track retirement planning and estate management progress.
Also, the software's "what if" feature lets you see how changes in stock and investment variables will affect your results years down the line.
With goals and cash-flow-based planning, Money Tree's software is easy to use and ranks high with those who are not tech-savvy. While its offerings may be too comprehensive for users looking for more simple financial planning tools or budgeting apps, Money Tree does not offer mobile compatibility. An annual subscription starts at $495. With Money Tree, you can manage assets for several clients at different income levels at once.
Consequently, it is always updating its software to incorporate the latest financial planning technology and strategies. The user-friendly interface makes it easy for advisors and clients to access and use the software. 
Simplicitree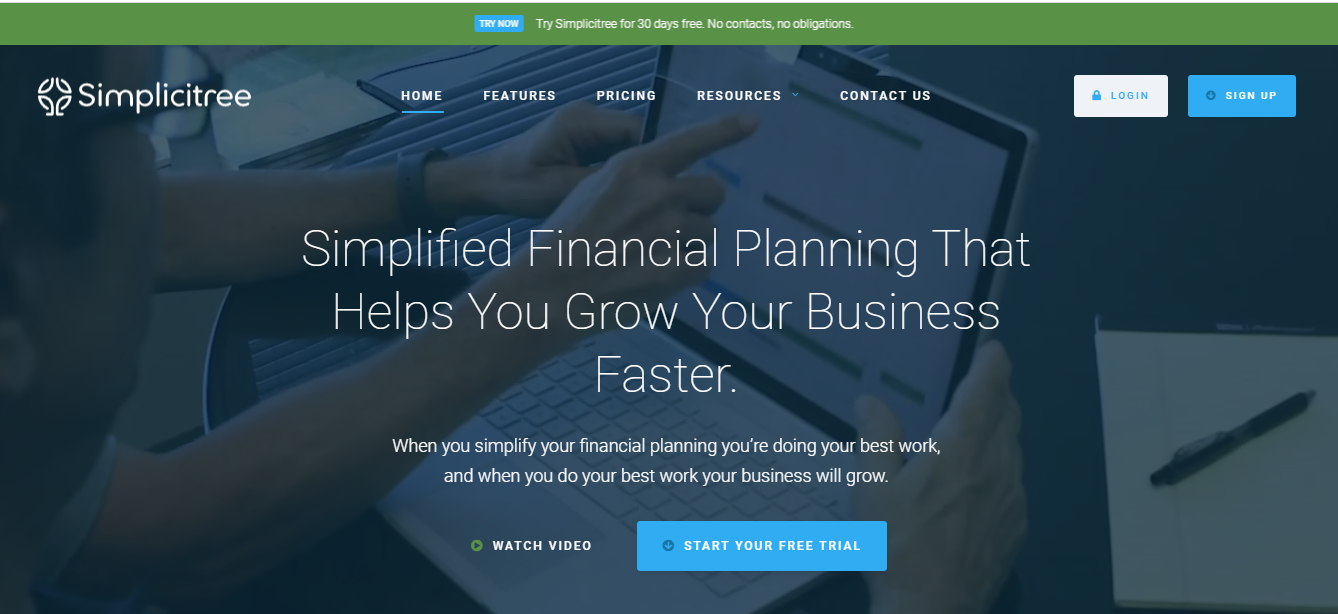 With Simplicitree, financial advisors get a user-friendly interface with powerful tools and helpful features. The software helps advisors better manage their clients' money, including recommending investment strategies and making informed decisions about client portfolios. Also, Simplicitree users can monitor their progress toward meeting financial goals and stay on top of their overall financial picture.
The easy-to-use drag and drop interface makes it simple to track your progress and monitor your financial status. You can also set up automatic payments and transfers, so you never have to worry about forgetting a payment or making a late payment.
Advicent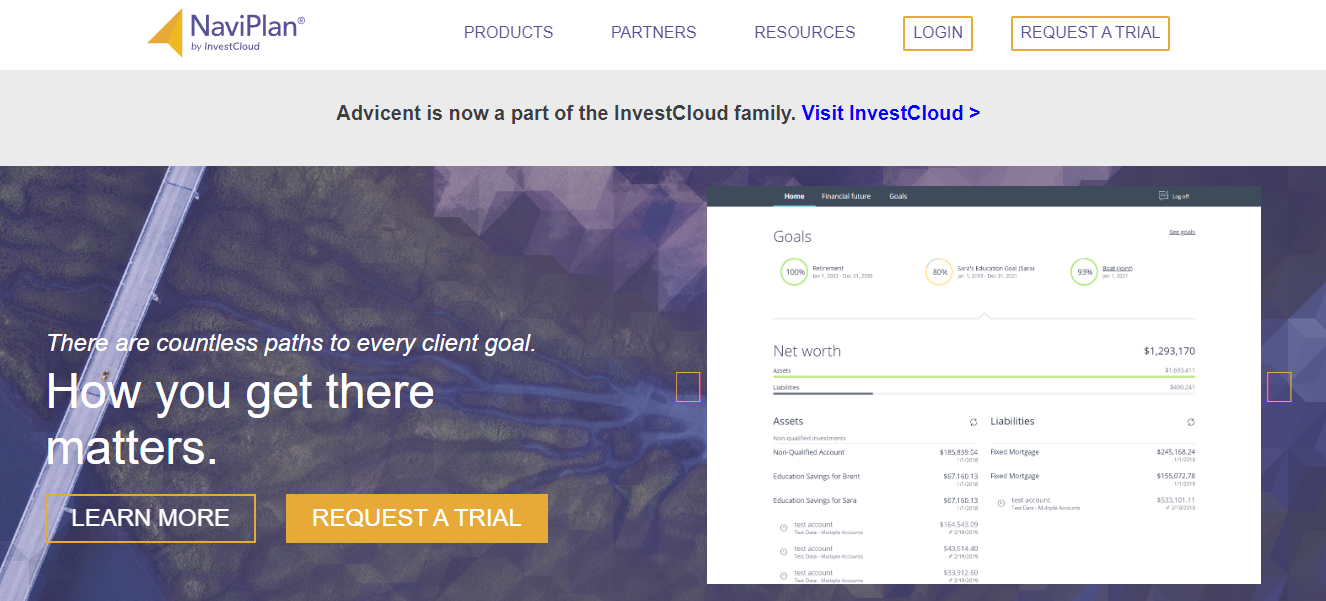 Advicent is a great choice for financial advisors who prefer a cash flow-based approach. The NaviPlan software suite is especially useful for planning purposes, and the company offers a variety of other helpful tools as well. Prices vary depending on which services you use.
The NaviPlan makes it easy for financial advisors to review the portfolios of multiple clients quickly. It uses a cash-flow-based approach to manage retirement savings, contributions, debt, and other liabilities. However, it is not suitable for casual financial planners to manage their expenses. For financial advisors looking for a comprehensive tool for all their analysis and planning needs, Advicent is a powerful option.
Choosing The Right Financial Planning Software Programs
With so many different financial planning software programs on the market, it can be difficult to know which one is right for you. Here are a few things to consider when choosing a program:
Your Needs: What are you looking to use the software for? Are you trying to get a clear picture of your overall finances? Are you working on a specific goal, like saving for a down payment on a house? Make sure the software you choose has the features you need.
Budget: Some financial planning software programs are free, while others come with a monthly or annual subscription fee. Decide how much you're willing to spend on this tool before you start shopping around.
Mobile Compatibility: If you want to access your financial information on the go, make sure the software you choose is compatible with mobile devices.
Ease of Use: You don't want to get stuck using a complicated and hard-to-navigate program. Choose something that's easy to use and understand.
Features Offered: Each financial planning software program offers different features. You might want to look for the ability to track your spending, create a budget, set up bill reminders, and see your credit score.
Take some time to research the different options and find the right financial planning software for you. With the right tools, you can take control of your finances and reach your financial goals.
What can financial planning software be used for?
You can use financial planning software to help you plan for retirement. For example, if you buy any annuity or life insurance products such as Indexed Universal Life insurance you can use financial planning software to help you track how it's all going.
Conclusion
All in all, financial planning software can help you see your spending patterns, set goals, and make informed decisions about your money.
Choosing financial planning software can be tough for individuals. However, by taking the time to assess your needs and compare your options, you should be able to find the perfect fit.
The eight programs on our list are all great choices, so you can't go wrong with any of them.
No matter your financial goals, there's an option to help you achieve them. You'll be well on your way to a bright future with the right program.
Take some time to research the different options and find the right financial planning software for you. With the right tools, you can take control of your finances and reach your financial goals.
Ashley Davis (or 'Ash' for short) is the CEO & Founder of Skyline Social. For over 15 years, he has been helping business owners with lead generation. Ash specializes in helping businesses get high-quality leads, appointments and clients each month in an automated, scalable and profitable way. You can watch his free Masterclass training to learn more.